BY JB
Big Tom Learoyd-Lahrs (TLL) was born in Tweed Heads in 1985.
Schooled and raised in Tamworth, he played for the Australian Schoolboys in 2002 and 2003.
Learoyd-Lahrs made his NRL debut for the Brisbane Broncos in 2004 helping them towards an elimination final. Although his time in Brisbane was short lived with 10 games over two seasons.
Embed from Getty Images
Unfortunately his first three seasons with the Raiders were hampered by injuries. The 194cm, 115kg behemoth played back row and front row for the green machine.
He hit his straps in 2009, making 16 appearances for the Raiders, scoring three tries and playing Origin for NSW. In total he made four Origin appearances over the 2009 and 2010 series.
In 2010, he then went on to represent the Kangaroos in the Four Nations tournament alongside fellow Raiders prop Dave Shillington.
Embed from Getty Images
Overall, TLL played 109 games for the Raiders and was a fan favourite for his hard running style. He was let go by the Raiders on account of his injuries but had no ill feeling towards the club for making the call.
In 2015 he headed down south to the Melbourne Storm. Many predicted he would take his game to another level again under former Raider Craig Bellamy but sadly injury got in the way and after only one appearance, he retired at the end of the season.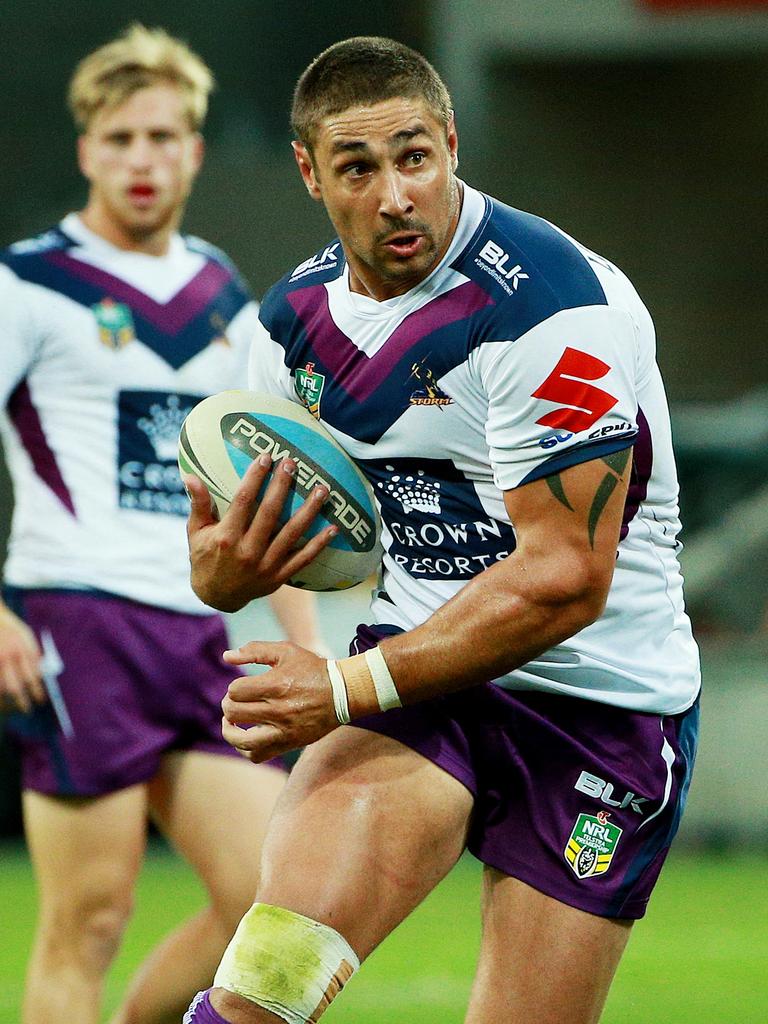 Now 36 and a father of three, he keeps a pretty low profile and now lives in Townsville.
After retiring from the NRL, he played one last season for North Tamworth Bears in the Group 4 Rugby League competition in 2016, winning the premiership with them.
He also dabbled in rugby union notching up a few caps for the Tamworth Pirates that same year.
At the same time he also coached the U6's and U14's at the North Tamworth Bears. It's a testament to his will to give back to the game and the community. He followed his older boys all the way through to U18's.
It's said he never turns down a community appearance or speaking gig.
While at the presentation night of the West Tamworth Cricket Club as a guest speaker he was convinced to play a season.
Working as an Aboriginal liaison officer for the Clontarf Foundation, Learoyd-Lahrs helped launch the Tamworth-based Clontarf Rugby League Carnival.
The carnival is an incentive-based sport program to celebrate the efforts of students with a school attendance of at least 85 per cent, no unresolved assessments and a good school behavioural record.
In 2021, he helped former team mate Neville Costigan prepare for his boxing fight with Junior Paulo. TLL looking as fit as ever.
Sounds like he's doing everything he loves and we're stoked for him.
The Green Machine Podcast post player profiles weekly on their Facebook and Instagram pages as well as an Instagram quiz each week on the featured player.